"My team has never declared 'mission accomplished' so quickly!"
Project-Manager after commissioning a bio-diesel plant with PROFIBUS PA, Germany
Integrated digital communication makes installation and commissioning of fieldbus instrumentation a highly efficient process. The following diagram provides an overview of the work steps required: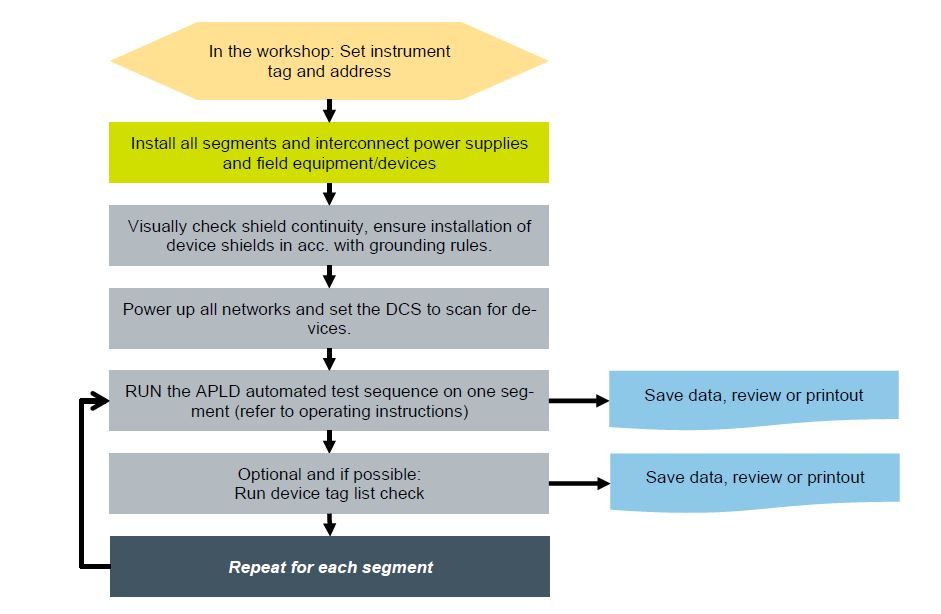 The installation documentation describes all the work steps in detail. It is manufacturer-independent and was developed by the fieldbus organizations FieldComm Group and PROFIBUS International.
The FieldComm Group provides all information for FOUNDATION Fieldbus in this document, from segment planning to control technology configuration. Just download this document …
The PROFIBUS user organization has developed several highly detailed guidelines relating to planning, configuration, installation, and commissioning. They describe PROFINET, PROFIBUS DP, and PROFIBUS PA. Simply download the appropriate documents …
Installation
It is generally understood that the cables for automation and power distribution must be routed separately, and this establishes an important basis: In this way, EMC faults caused by frequency converters—which are widespread in the process industry—can be prevented effectively.

Just as important for effective and reliable protection of communications is the grounding and shielding concept. The devices must be connected with care and must comply with specifications in order to avoid malfunction.

The main focus is on the field device connection: The shielding must be cut back cleanly, separated from the two signal conductors, and fitted according to specifications. Many institutes and small companies are certified by the fieldbus organizations and provide expert advice and training. Pepperl+Fuchs is always available to provide advice and assistance to its users with insider expertise.
This technical white paper provides you a practical comparison with actions and conditions pertaining to the inspection, care, and maintenance of the electrical installation in hazardous areas according to the type of protection and classification …
Testing and Commissioning
Following installation and connection of all devices, the fieldbus power supply is activated.

Mobile tools like the Fieldbus Diagnostic Handheld FDH-1 enable a complete inspection of the installation to be performed on-site and can be started at the push of a button. The FDH-1 is as easy to operate as a multimeter, and the installation teams can use it by themselves. The diagnostics function lets employees identify and correct faults immediately.

The commissioning reports generated by the FDH-1 document the work that has been performed and contain all necessary information. This means they provide clarity between installation engineers and commissioning engineers in a way that is much more convenient than an inspection process using only a multimeter.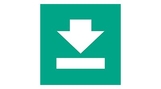 This technical white paper contains a practical instruction comparing different test methods for fieldbus installations. A case study provides a clear illustration of the savings potential.